Border policy, energy and fisheries in trouble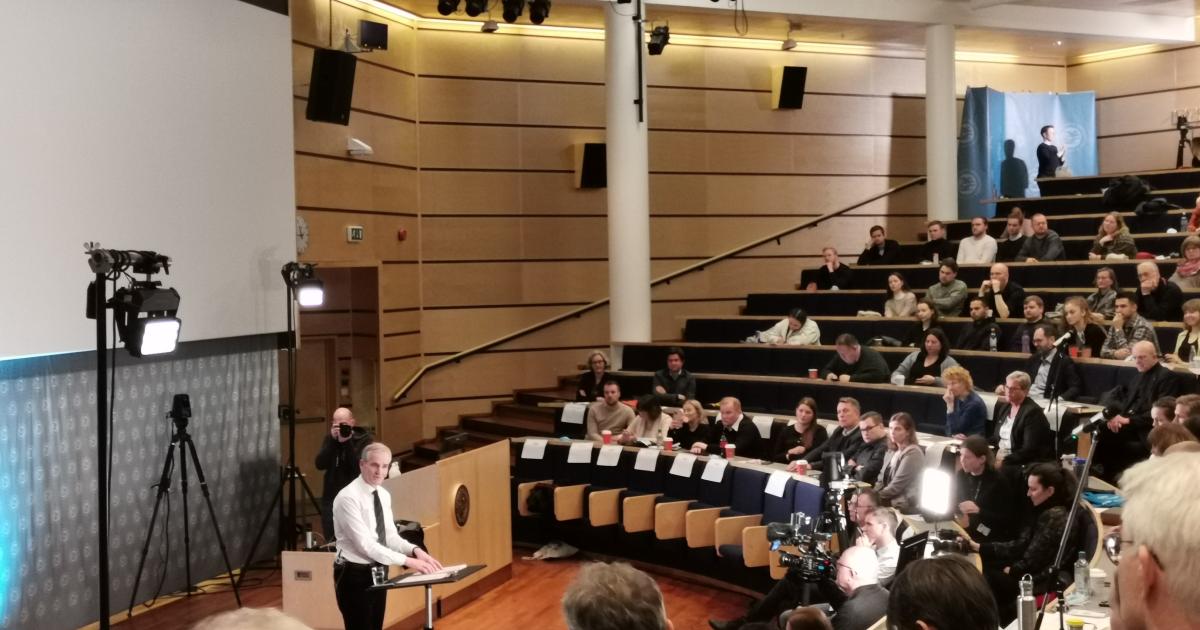 A continued decline in population numbers in the North is a major challenge for security policy, Prime Minister Jonas Gahr Støre (Labour) said in his speech on the High North in Tromsø, Norway last week:
"We cannot leave an empty void on the border with Russia and the Arctic".
Although in his Friday commentary this week, our editor Arne O. Holm writes about the Norwegian government's initiatives in the Far North and how they seem to be hurting each other, and how Equinor has struggling to figure out how to spend his huge profits.
"I myself find it hard to understand the sum total of signals sent by a government insisting that it will lead Northern Norway into another era of industrial adventure. Because its signals and its tools point in all directions at oncewrites Holm.
High waves in Iceland
There are high waves in Icelandic waters these days.
Norwegian fishermen say they face discrimination while fishing for capelin near Iceland.
Norwegian Minister for Fisheries and Ocean Policy Bjørnar Skjæran has contacted his Icelandic counterpart to discuss the matter.
And Japanese whaling leaves few buyers for Icelandic whale meat.
Heroes and a new journalist
Do you know a hero from the Far North?
Each year the High North Center for Business and Governance presents a High North Hero Award to honor someone who has left their mark in the Far North.
"We are looking for someone who can nuance the image of the Arctic," says Anu Fredrikson, director and head of the Arctic Frontiers jury.who hopes the public will make the job of the jury much more difficult this year.
We are also very happy to introduce you to the latest addition to our editorial team!
Political scientist, Russia specialist and Tromsø native Astri Edvardsen (31) is the new reporter for High North News. She started her work in January and is already in full swing.
"With Astri on board, we are strengthening our editorial competence in the Far North", says Arne O. Holm, a very satisfied editor-in-chief.
Feel free to share this newsletter with others who want news from the Far North. Thank you for following us !
On behalf of our editorial team, I wish you the best for the weekend!
Trine Jonassen,
Editor-in-Chief, High North News