Kindred further challenges Norwegian regulator's fine against Trannel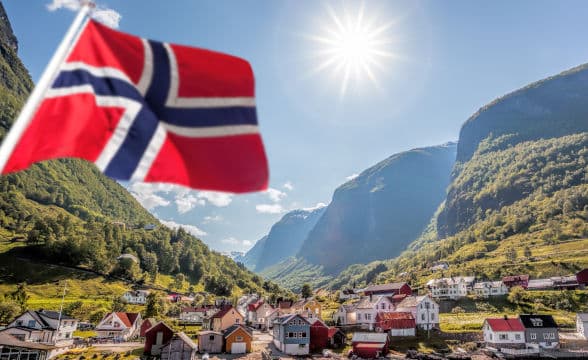 Stockholm-listed gambling operator Kindred Group will continue to challenge the fine imposed on its subsidiary Trannel International Ltd by the Norwegian Gaming Authority (Lotteriog stiftelsestilsynet) for offering services to Norwegian customers.
Despite Trannel's changes, NGA increased Kindred Group's fine
In September, the Norwegian Gaming Authority (NGA) slapped Malta-based Kindred Group with a huge good NOK 1.198 million ($117,164) from October 1 for conducting gambling operations in the Norwegian market without holding the necessary license.
Since then, Kindred Group has made changes through its subsidiary Trannel to comply with the stipulations of the cease and desist order that the NGA issued to the company in 2019.
The company no longer has Norwegian language website sections, all Norwegian flags are also removed, and no customer service is offered in Norwegian. Furthermore, no marketing or promotional activities are or will be conducted in Norwegian.
Despite all these efforts on the part of Kindred Group, the NGA has increased the coercive fine it imposed on the company in September.
Naturally, Kindred Group disagrees with the legal background to this decision and will continue to challenge it in court. According to the company, the NGA incorrectly claims that Trannel still targets Norwegian customers.
Kindred Group noted that Norwegians are free to choose the services of a foreign website, duly authorized in a country belonging to the European Union (EU) or the European Economic Area (EEA), namely Malta.
Kindred Group is confident that it will win the litigation as it believes that the NGA has no authority outside of Norway and cannot impose a fine on a company headquartered in another country.
Therefore, the company will continue to accept Norwegian customers without supporting any services in Norwegian or actively promoting its services to Norwegian residents.
Kindred Group has been challenging the NGA since 2019
Kindred Group has so far not had much luck in its fight against the NGA. In June, the Oslo District Court rejected his call of the cease and desist order issued by the regulator in 2019.
The court disagreed with Kindred Group's assertion that, as it already has a license in Malta, it is allowed to offer its services to all EU and EU member countries. 'EEA.
The company submitted a similar appeal to the Norwegian Ministry of Culture and the Lottery Board, but both were rejected.
In June, the NGA also warned Trannel that significant fines would follow if the company failed to comply with the cease and desist order. However, Kindred Group did nothing about it.
Ultimately, the NGA imposed a whopping fine of NOK 1.198 million ($117,164) per day from October 1, which Kindred Group is currently trying to appeal.