Loganair strengthens its presence in Scandinavia with the Aberdeen-Oslo route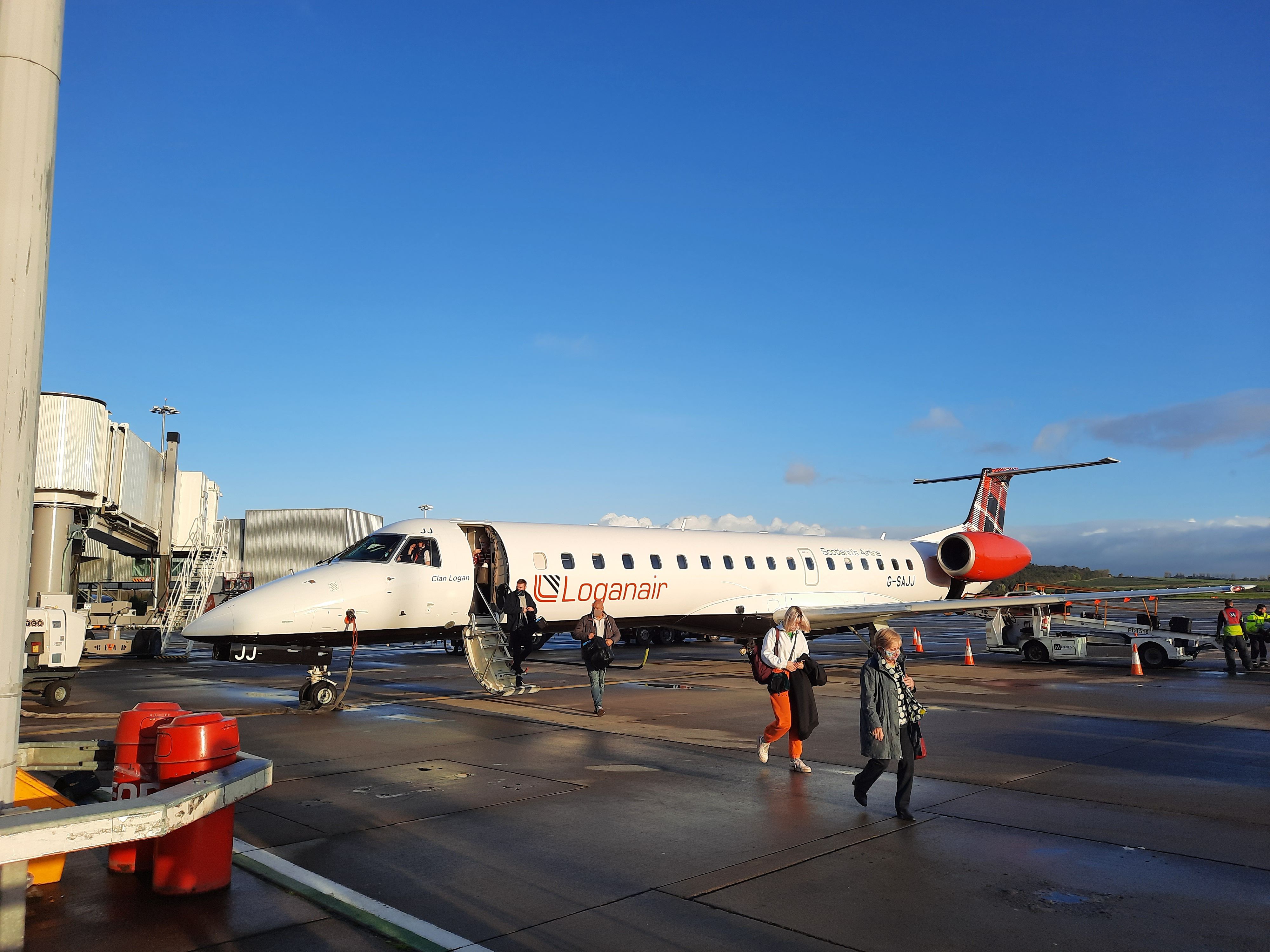 Scottish carrier Loganair has started 2022 with a bang. The airline recently celebrated its 60th anniversary and has just announced the restoration of a key route from Aberdeen. From June, Loganair will reconnect the city to Oslo, the Norwegian capital. Flights will take place up to six times a week, using the Embraer ERJ145.
Route Restoration
Loganair recently announced the restoration of its route between Aberdeen International Airport (ABZ) and Oslo Gardermoen (OSL). Flights on this corridor will resume later this year, on June 13. Loganair has the largest presence at Aberdeen International, and Oslo will be its 14th destination served from there.
Business Traveler notes that flights will initially operate five times a week, increasing to six by September (Sunday-Friday). Weekday departures from Aberdeen take off at 08:30 and arrive in Oslo at 11:05 local time after a 95 minute flight. Return flights depart at 11:40 a.m. and land 100 minutes later at 12:20 p.m. local time. The Sunday schedule is slightly different, with flights operating later.
Specifically, the weekend rotation on this route leaves Aberdeen at 1:20 p.m. and arrives in Oslo at 3:55 p.m. local time. After a quick turnaround, the second leg kicks off at 4:30 p.m. and lands in the "Granite City" at 5:10 p.m. 49-seat Embraer ERJ145 aircraft will operate the route, which Loganair last served in 2019.
Loganair's Embraer ERJ145s have 49 seats. Photo: Jake Hardiman | single flight
Improved job prospects in Aberdeen
The restoration of the route to Oslo is part of a wider expansion for Loganair at its Aberdeen base. Part of this will include "the creation of more than 20 new jobs"The airline explains that it is"welcoming more than 20 new pilots and cabin crew to Loganair operations – many of whom were previously employed in Aberdeen by Flybe before that airline's collapse nearly two years ago."
Loganair hopes its flight times on the restored Aberdeen-Oslo route will suit all types of passengers. For example, he notes that the later Sunday rotation "[enables] leisure and business travelers to make the most of their weekend." Jonathan Hinkles, the airline's chief executive, added that:
"We are delighted to add flights from Oslo to Loganair's Aberdeen hub, restoring connectivity to the Norwegian capital for business and leisure travellers. This is an important and long-standing route in Aberdeen, and we are delighted to follow the reductions that other airlines have understandably made during the pandemic."
Stay informed: Sign up for our daily and weekly summaries of aviation news.
Loganair's other Scandinavian routes
The restoration of Loganair's Aberdeen-Oslo means it will serve two Scandinavian destinations from this base from mid-June. The other is Denmark's Esbjerg Airport (EBJ), which serves as the second leg of a flight from Teesside International Airport (MME) in the northeast of England.
According to Business Traveller, later this year will also see the resumption of service to two other Scandinavian destinations. The airline serves both Bergen and Stavanger from Newcastle and Edinburgh, with the former also hosting flights from Sumburgh Airport in the Shetland Islands.
What do you think of this new course? Have you ever flown on any of Loganair's existing Scandinavian services? Let us know your thoughts and experiences in the comments!
The most notable new airline routes this week
Welcome to our 23rd roads newsletter! Routes are at the heart of airlines and airports, and we celebrate them in our weekly newsletter.
Read more
About the Author