Norway, 'most sustainable country in the world', will continue to drill for oil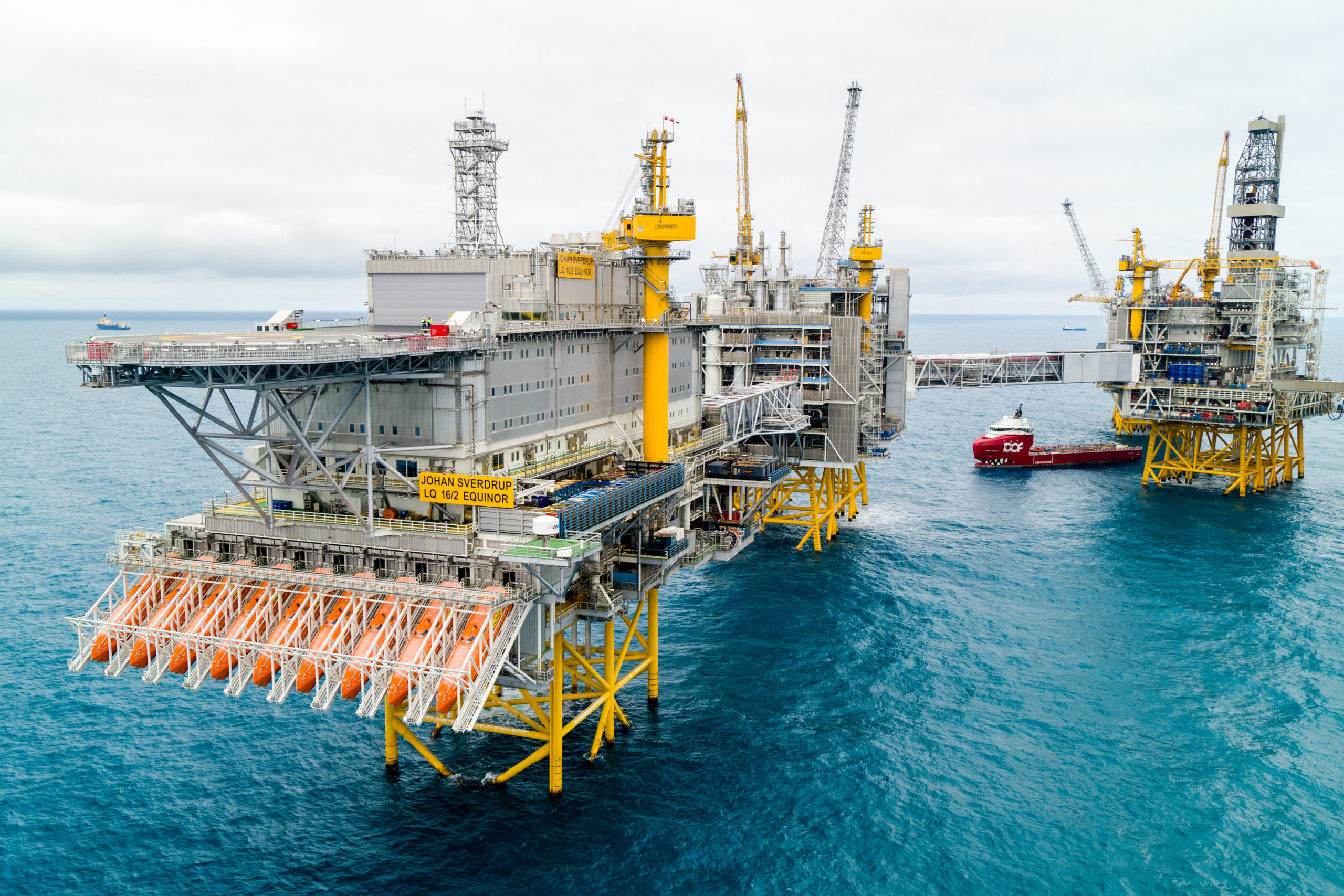 "We will provide energy to the world as long as the demand exists," said the country's energy minister.
Norway is considered the most sustainable country around the world, and this reputation is well deserved. Except in one area, that is.
Much of the Scandinavian nation's wealth comes from its submarine oil fields and the Norwegian government has announced that it will continue drilling and oil exploration over the next decades as part of its energy plans. set out in a new press release White paper.
"We will provide energy to the world as long as the demand exists. The government will therefore maintain an oil policy that facilitates profitable production of oil and gas within the framework of Norwegian climate policy and our climate goals, "said Tina Bru, Minister of Oil and Energy.
"Maintaining expertise and technologies in the oil and gas sector is also vital for the development of new industries and technologies such as carbon capture and storage, offshore wind and hydrogen," added the minister. "The main objective of the government's oil policy – to facilitate profitable production in the oil and gas industry from a long-term perspective – is firmly in place."
At the same time, however, Oslo seeks to reduce national greenhouse gas emissions by up to 55% by the end of the decade and aims to be carbon neutral by 2050.
In other words, the Norwegian government wants to have its cake and eat it too.
Critics of Oslo's energy policy point out that by continuing to export oil from its reserves, Norway will continue to worsen climate change by proxy, regardless of its own national emissions.
"The Norwegian government and industry cannot ignore science," said Sandrine Dixson-Decleve, co-chair of The Club of Rome think tank.
"We look to Norway for its leadership and ambition in energy transition – not for complacency and backtracking. Looking the other way will seriously curb the growing global political momentum to shift our energy system from stranded fossil fuel assets to low-carbon energy, "Dixson-Decleve warns.
Yet economic imperatives in this case will continue to trump environmental considerations, at least in part.
"While Oslo regularly cites the need for a 'green transition', it still depends heavily on oil and gas revenues for its public finances, its trade balance (representing 42% of goods exports), employment (more than 200,000 jobs are either directly or indirectly linked to the sector) and keep rural Norway populated ", observed Agence France-Presse press agency
"Black gold is also why Norway's 5.4 million people today have the world's largest sovereign wealth fund, worth $ 1.36 trillion ($ 1.13 trillion). euros) ", he adds.
Encouragingly, however, the country's current fossil fuel production is expected to decline sharply in the coming years. Norway will also make efforts to make its oil drilling operations, already the cleanest in the world, even more environmentally friendly.
"The oil sector will remain an important factor in the Norwegian economy for years to come, but not on the same scale as it is today," Oslo said. "The government will facilitate the long-term economic growth of the oil industry as part of our climate policy and our commitments under the Paris Agreement," he adds.