Norway set to maintain high levels of oil and gas production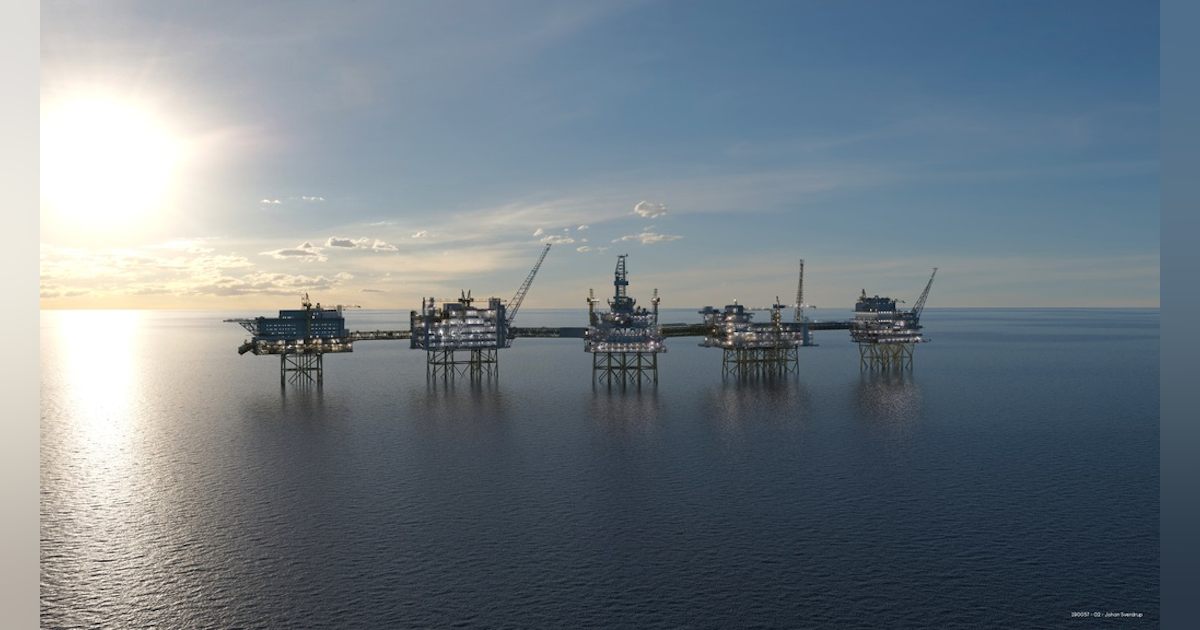 Overseas staff
Oslo, Norway – Record gas prices helped Norway achieve record revenues from offshore hydrocarbon production last year, according to the Norwegian Petroleum Directorate (NPD).
A total of 94 fields were in production and the NPD expects production to remain stable and high over the next few years.
In fact, due to recent new discoveries and new field developments underway, production is expected to increase by 2024, Chief Executive Ingrid Sølvberg said.
Production in 2021 amounted to 642 MMbbl of oil and 113 Gm3, or 4 MMboe/d.
The five fields commissioned were Duva, Yme, Solveig and Martin Linge in the North Sea and Ærfugl in the northern Norwegian Sea.
Phase 1 of the Johan Sverdrup field in the North Sea is now operating at full capacity and phase 2 is expected to start later this year. At its peak, Sverdrup is expected to account for 35% of Norway's total oil production.
Last year, the companies collectively spent around NOK 150 billion ($17.32 billion) on Norwegian Discoveries fields and development. Although down from the 2020 total, investments are expected to pick up again from 2023-2025, with the likelihood of high and profitable production around 2030.
From then on, current projections suggest a decline, although the magnitude and speed will depend in part on how much additional oil and gas is proven over the next few years.
At the same time, CO2 emissions from Norwegian fields continue to decline, largely due to increased use of onshore electricity. The government aims to halve emissions by 2030 (compared to 2005 levels).
The 40 exploration wells drilled on the Norwegian shelf last year led to 18 oil and gas discoveries, with two more discovered via production wells with exploration targets. The discoveries increased the country's resources by 510 MMboe.
This year, the NPD plans 30 to 40 exploration wells on the plateau. Later in the current quarter, the association will announce the following awards for the 2021 APA licensing cycle.
Later this year, wind turbines from Equinor's Hywind Tampen project are set to be installed in the North Sea. These will supply power to the Gullfaks and Snorre field complexes.
As for the CO2 storage on the Norwegian Shelf, the NPD's latest estimates suggest a potential storage of 80 billion metric tons, equivalent to 1,500 years of Norwegian emissions at current levels.
More established companies on the shelf and new players are looking for CO2 injection area, with authorities receiving applications from five companies following the announcement of two areas in 2021.
Norwegian independent Lime Petroleum has reached an agreement with Nautilus Carbon Services to participate in the first phase of a larger project to secure a storage site off Norway for the injection and permanent storage of CO2.
01/13/2022