Norway to help Ukraine's gas supply before winter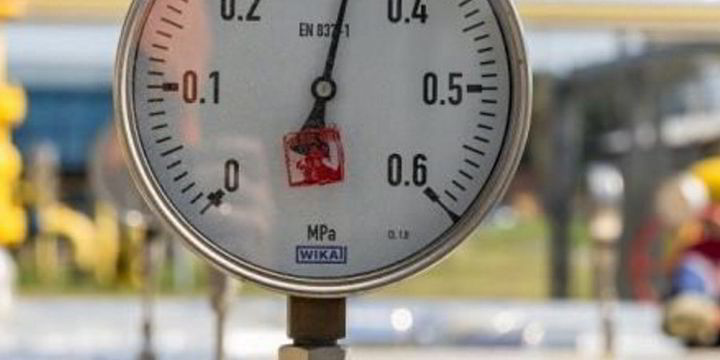 Norway has signed an agreement to help Ukraine fund gas purchases to help the war-torn country weather the coming winter.
Ukraine has gained direct access to Norwegian natural gas supplies since the inauguration of the Baltic Pipe in September, but financing future gas acquisition is a challenge, given the cost of the war to date.
The Baltic Pipe connects the former Europipe II gas pipeline, which crosses the North Sea between Norway and Germany, with Poland.
Initial funding of NOK 2 billion ($195 million) will be made available through the European Bank for Reconstruction and Development and will aim to boost Ukraine's gas supply this winter, according to a report. joint ministerial declaration signed by the Norwegian Minister of Finance Trygve Slagsvold Vedum and Anniken Huitfeldt, Minister of Foreign Affairs.
Since the start of the Russian invasion of Ukraine in late February, Norway has become the second largest donor to the European Bank's dedicated fund for reconstruction and development work in Ukraine.
"As winter seriously approaches in Ukraine, Russia is weaponizing energy and targeting critical infrastructure in an attempt to crush Ukrainian resistance," Huitfeldt said.
"Russia's actions constitute serious violations of international law and cause serious hardship to the Ukrainian people. Norwegian support to secure energy supply is therefore of vital importance for Ukraine.
In July, Prime Minister Jonas Gahr Store said the Norwegian government would allocate a total of NOK 10 billion to Ukraine from 2022 to 2023. gas, according to the ministry.
Gateway to Norway
The direct gas pipeline link between Poland and Norway became operational on October 1 with a capacity of 10 billion cubic meters per year, helping to improve Eastern Europe's traditional dependence on the gas supply from the Russian gas pipeline.
Ukraine's state gas transport authority, operator GTS Ukrainy, said in an earlier statement that it is "constantly expanding cooperation". Ukraine's gas supply. During the year, the company doubled its import capacity from 27 million cubic meters per day to 54 million cubic meters per day".
Currently, Ukraine has the possibility to buy liquefied gas from Norway, the United States and Qatar, regasify it to liquefied natural gasterminals in Poland and Lithuania, and transport it to Ukraine.