Norway votes against Qatar World Cup boycott for human rights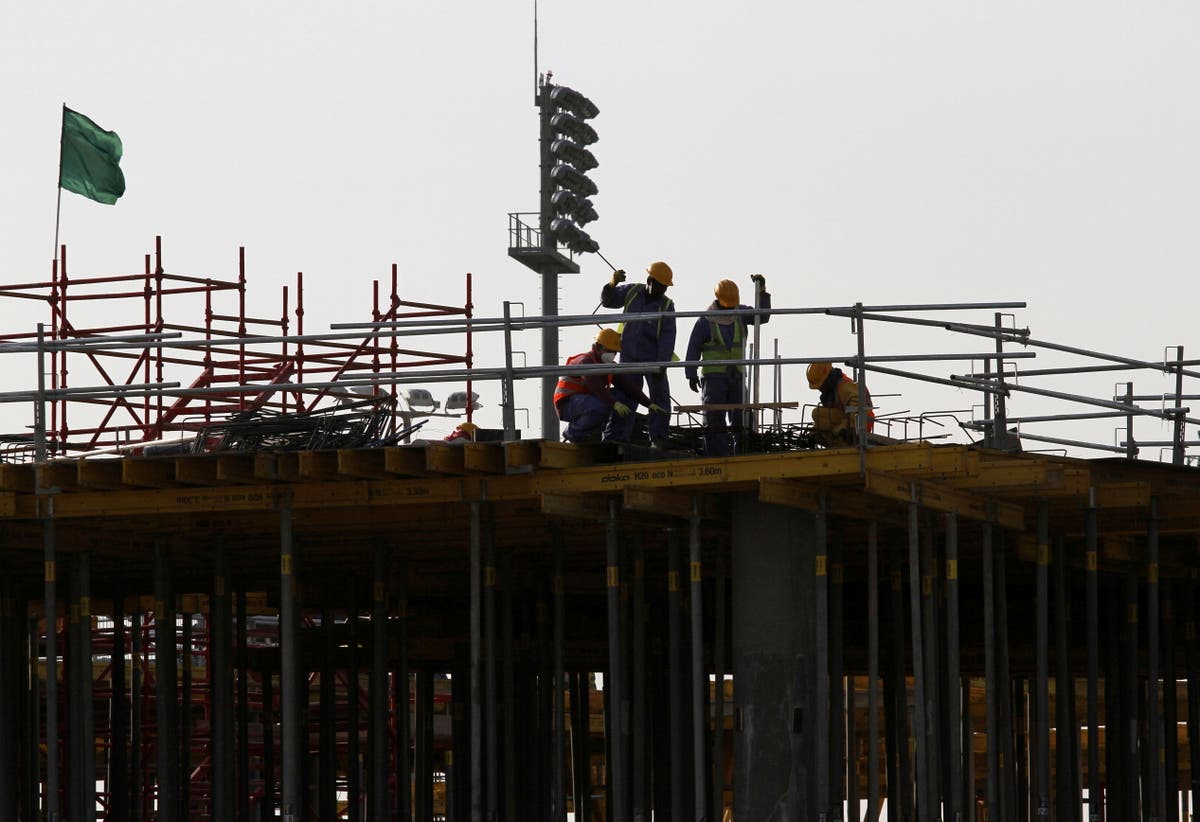 The Norwegian Football Association has categorically rejected any possibility of boycotting the Qatar World Cup.
An extraordinary NFF general assembly on Sunday, which lasted several hours, saw the federation suspend demands from some of Norway's top clubs and a campaign by home supporters to withdraw from next year's tournament due to treatment by Qatar to migrant workers.
In a vote, 368 delegates, made up of teams from across the country and NFF board members, voted against a boycott, with just 121 in favor.
A simple majority of over 50% was needed for the boycott to take place.
The NFF argued ahead of the meeting that a boycott was inappropriate and that the federation should continue "dialogue" with Qatar in an attempt to reform the country's labor practices. He had also claimed that any boycott could cost him around 200million crowns (£ 16million) in compensation.
"Over the past five or six years, we have worked with human rights and labor organizations to increase the pressure on Qatar and FIFA," NFF President Terje Svendsen said. The independent.
However, despite a wave of support for a potential boycott – nearly half of Norwegians, 49%, are in favor of a boycott, according to a poll released last week – Norway will continue to try to qualify for the tournament. .
The vote, however, appears to have deteriorated relations between the NFF and local fans, with some claiming that the NFF campaign before the vote was "dirty".
"As expected, the FA's position to vote against a boycott of Qatar 2022 was won by a large majority," said Havard Melnaes, editor of the independent football and politics website, Josimar. "But the victory came after weeks of play according to the Fifa manual, that there are no rules in the game of football politics, anything goes."
Qatar has come under heavy international criticism for its treatment of workers who have helped build stadiums and facilities for the world's largest football tournament, which will be held for the first time in the Middle East.
The country has undergone a massive transformation for the World Cup, with eight stadiums built or renovated, and roads, hotels, an airport, a metro system and even a new city being built on time.
Qatar has relied on a huge army of workers, mostly from South Asian countries, including India, Nepal and Bangladesh, to help build the infrastructure.
The gas-rich state has also used its astonishing wealth to help pay for the overhaul and estimates it has spent some $ 500 million per week on major infrastructure projects for 2022.
But it is the treatment of its workers that has drawn strong criticism from abroad, mainly from the West. Human rights groups and unions have pointed to a restrictive employment system that has prevented workers from changing jobs or even leaving the country without bosses' approval, with staff regularly without pay and forced to work in scorching summer temperatures in the desert state.
A recent report by The Guardian claimed that 6,500 migrant workers had died since Qatar won the right to host the World Cup in 2010, and has only increased anger towards Doha in some quarters, including Norway.
Qatar, however, claims to have introduced labor reforms that have eliminated many restrictive practices, including the need for workers to obtain permission from employers to leave the country, ensuring that workers are paid on time and the introduction of 'a minimum wage. He also disputes the figure of 6,500.
A yes in Norway would have led to the most publicized boycott of a world sporting event since several countries refused to participate in the Olympic Games in Moscow in 1980.
The last notable refusal to participate in the FIFA World Cup dates back more than 50 years, when African nations boycotted the 1966 tournament in England due to the number of final places allocated to countries on the continent.
However, Sunday's vote likely signifies the end of any sustained attempt by some countries to call for a boycott of Qatar.
Danish supporters have called for a debate in parliament to consider a boycott. And in the recent World Cup qualifiers, teams including Germany and Norway wore t-shirts calling for respect for human rights.