Per Roed opens office in Oslo for hydrogen transport start-up Provaris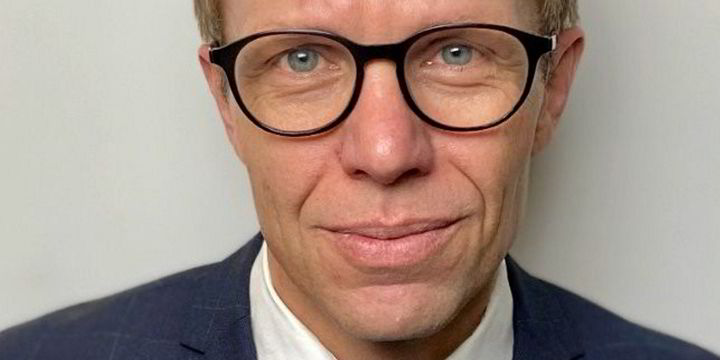 The Australian Provaris Energy has established itself in Europe by opening an office in Oslo.
The Sydney-listed group is developing hydrogen transport solutions, including new compressed gas carriers.
He brought in experienced gas manager Per Road as technical director in February.
Now he has moved to Norway to lead Provaris' European campaign.
Managing Director Martin Carolan said, "We are delighted to have established a European subsidiary, Provaris Norway, and a head office in Oslo.
"Europe is a key region that we are focusing on for the commercialization of integrated compressed hydrogen supply chain solutions. Norway's location is strategic and we expect it to remain an important region in the long term.
Provaris has seen an increase in opportunities in many supply and demand centers in Europe and wants to get closer to technical partners, suppliers and buyers.
"This is a key reason for our focus on Europe, as it will also open up access to government funding sources and a larger pool of capital market participants," Carolan said.
Roed was Global Director of Newbuilds and Technical at Stolt Tankers for almost six years until he was seconded to join small scale LNG carrier joint venture Stolt-Nielsen Avenir as CTO in December 2020.
He was based in Rotterdam for Provaris.
An established pole
Roed described Oslo as an established hub for gas transport companies, with shipowners, engineering companies and relevant equipment suppliers all in attendance.
"This will allow Provaris to leverage local knowledge and expertise as we grow in the years to come," he said.
Provaris also said its 2.8GW Tiwi H2 hydrogen plant in Australia's far north had been granted major project status by the Northern Territory government.
Tiwi H2 is an integrated compressed green hydrogen production development in the Tiwi Islands, aiming to produce up to 100,000 tonnes per year of green hydrogen for export to the Asia-Pacific region.
Provaris has also entered into an agreement with its technical partner Northern Marine to develop its compressed hydrogen carrier design.
The group said the agreement covers specialist technical and operational services as the project progresses through class society and flag state approval for shipbuilding contract negotiations, supervision new construction and operations.
During the work, opportunities will be identified for Stena's Northern Marine to become a ship manager for the future 26,000 m3 hydrogen transport vessels, called H2Neo.
Provaris is targeting construction approval in mid-2023.