The Art of Russian Protest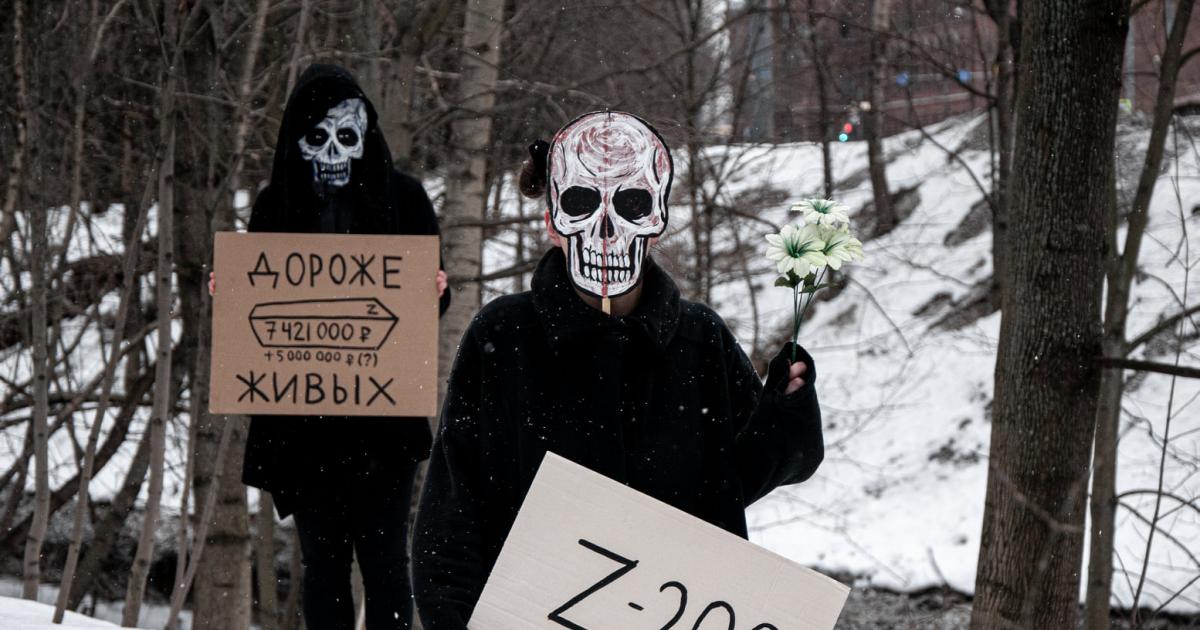 Wants to awaken the feeling of freedom
Although dangerous, Goman and his family ventured as far as Murmansk. The original plan was to travel frequently across the border to visit family, friends and the theater. Instead, only a few necessary trips are made.
"I'm going there because I understand that I have to do something to fight the Putin regime and because I have things to settle there."
As mentioned, Goman is working with his colleagues at the Arctic Theater on new, protest-leaning productions. Ongoing is, among other things, the performance Feelings (Чувства), which the director of the theater hopes to be able to stage in October.
"The show plays on our five senses: smell, taste, hearing, vision and touch. It will be based on the acting method of the American Lee Strasberg, a great pedagogue in the field. He learned actors to use the senses to evoke feelings."
Structurally, the piece will be made up of several layers, ranging from foundational sensory experiences, individually accentuated, to a composition of sensory impressions to evoke feelings of being situated in socially relevant situations.
"Many of us have never experienced what it is like to be in an apartment where the police want to enter to search you and question you. But playing can convey an experience of what it is like to play on senses For example, it may be relevant to have light in your eyes, to hear the sound of a drill in the apartment next door and to feel a toothache. sensory and you feel them, it can make you feel like you're actually placed in the situation," Goman says and continues:
"Finally, we will explore the feeling of freedom. How does it feel, for example, to walk the streets as a free person with a protest poster? The majority of Russians do not participate in demonstrations because they are afraid. By taking action, we can give them the feeling of freedom."