Voyah ships electric vehicles to Norway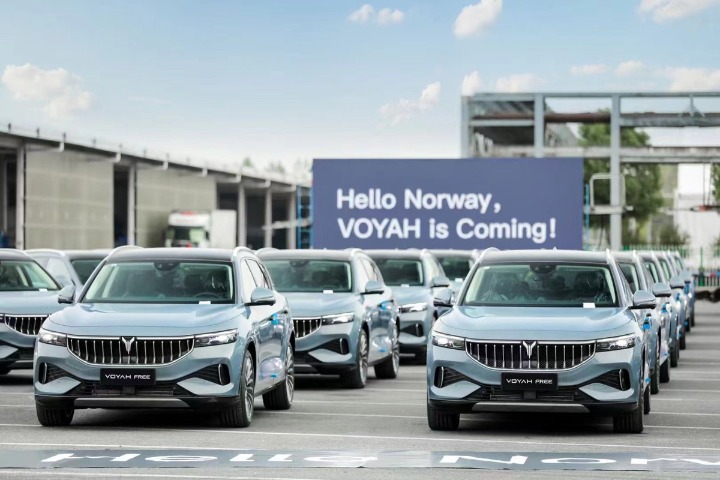 A shipment of 500 Voyah Free electric SUVs left Wuhan, capital of Hubei province, for Norway on Monday, marking the NEV maker's forays into its European shutdown.
Voyah, the premium arm of state-owned Dongfeng, began accepting orders in the European country in June for the electric model.
Its first overseas showroom, called Voyah Space, opened in Klingenberggt, Norway on June 11.
Deliveries of the Voyah Free SUVs are expected to begin in November, the automaker said.
Lu Fang, CEO of Voyah, said he was pleased that Chinese-made vehicles would compete with those of premium international brands in the developed European market.
Featuring a 106.7 kWh battery, the Voyah Free SUV has a mileage of 500 km on a single charge.
It sports two electric motors, generating a maximum power of 360 kW and a maximum torque of 720 Nm. The model accelerates from zero to 100 km/h in 4.4 seconds.
Voyah said its second model, an electric minivan called Dreamer, will hit the European market in 2023.
The same year, the brand will accelerate its efforts to explore foreign markets, entering countries such as the Netherlands, Denmark as well as Israel.
Electric vehicles and plug-in hybrids have become a new driver of vehicle exports in China.
Statistics from the China Association of Automobile Manufacturers show that 593,000 such vehicles were shipped overseas in the first eight months of this year, up 83 percent year-on-year.